Posted by Featuring Sara Weihmann with Interview by Felice Trirogoff on Oct 6th 2020
At Strong Athletic, we believe in the power of teamwork both in and out of sports, which is why we're excited to partner with New Avenues INK, a Portland, Oregon-based print shop that is producing our Strong Athletic Voter and Strong Nasty Woman shirts. New Avenues INK, a part of New Avenues business portfolio, provides paid job-training and support services to help young people so they can build up their skills and confidence to find and retain meaningful employment. We chatted with Sara Weihmann, New Avenues for Youth's Director of Social Enterprise, to learn about their mission, why she and her team are supporting Strong Athletic, and why it's important to vote in November.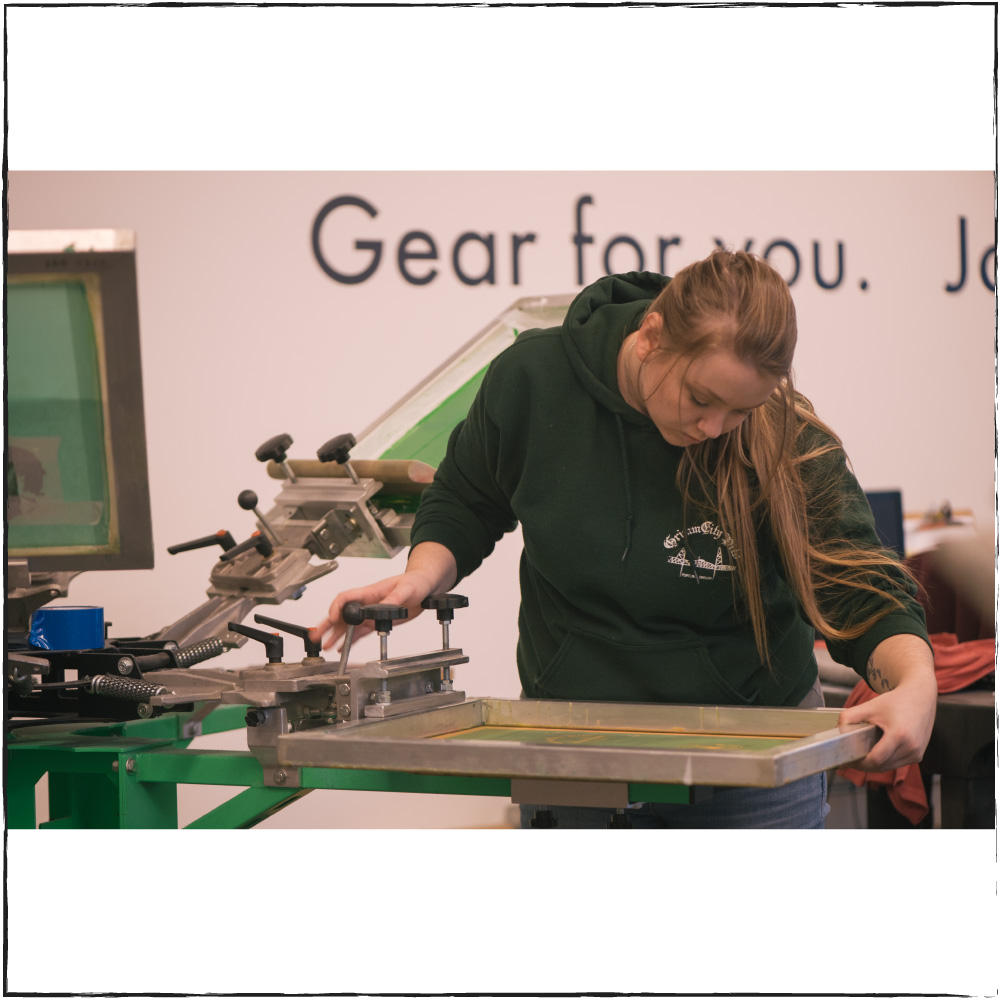 Tell us a little bit about yourself, New Avenues for Youth, and what the organization's mission is.
My name is Sara Weihmann and I am New Avenues for Youth's Director of Social Enterprise. I oversee a portfolio of businesses that exist to offer high-value products and services to the community while also providing physical spaces for youth in our programs experiencing homelessness to get paid and receive on-the-job training.
New Avenues INK is one of the businesses in our portfolio. They offer screen-printing that produces cost-competitive, quality items for our customers while providing thousands of paid internship hours to young adults who assist with every aspect of the business — from hand-printing apparel to customer service, mixing ink to graphic design.
Our customers get the high-quality items they need to promote their brand while investing directly in youth building the skills and experience necessary to become self-sufficient and achieve their goals.
Since 1997, New Avenues for Youth is dedicated to the prevention and intervention of youth homelessness. Our programs and services have impacted more than 20,000 young people as they work to overcome barriers, pursue their goals, and realize their potential. From supporting basic needs like meals and counseling to providing opportunities for education, job training, employment, and housing, we meet youth where they are—and help them get where they want to go.
Our mission is to work in partnership with our community to prevent youth homelessness and provide young people experiencing or at risk of homelessness with the resources and skills needed to lead healthy, productive lives.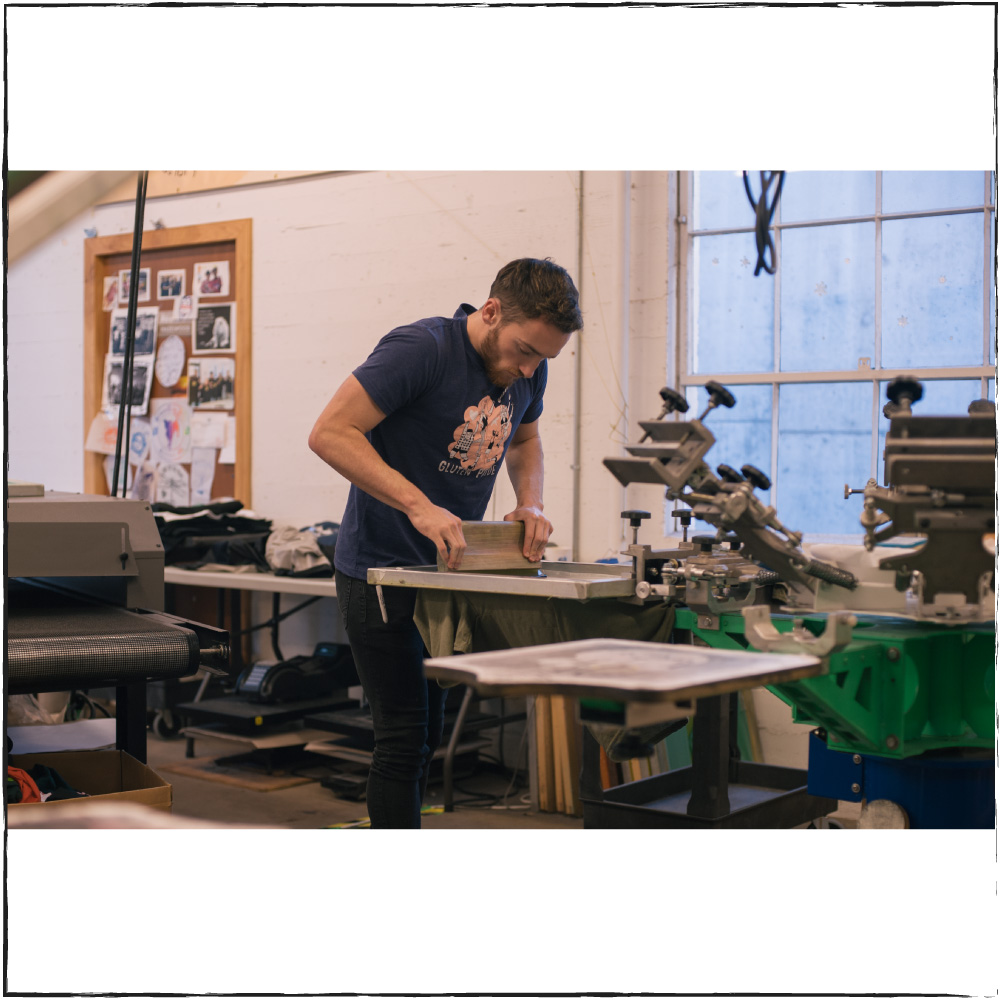 How do you think the mission of New Avenues for Youth relates to the mission of Strong Athletic?
Similar to Strong Athletic, New Avenues for Youth understands the importance of creating space. We create physical and community spaces for young people experiencing homelessness or marginalization to identify and access the resources they need to be successful. We are committed to making safe and equitable programs and spaces for our young people to thrive.
We love that New Avenues INK is helping us get our Strong Athletic Voter t-shirts out before November 2020. Can you speak more to the importance of voting, especially around youth-centered services and programs?
Where to begin?!? It has never been more critical to vote and advance programs and services that benefit those in our communities struggling the most. Our social enterprises, for example, rely on federal and local budgets to fund workforce training programs. Programs, like ours, are reliant on policies and funding that prepare people to find and maintain meaningful employment. Together, funding and policies are part of the solution to ending youth homelessness and having a robust economy.
Getting multiple voices and perspectives to the table to vote on a variety of issues is part of how we will move forward the types of policies that will create a better world. There is so much darkness and hate in our current political hellscape.
What is coming up for New Avenues?
Visit newavenues.org to learn more about upcoming opportunities.
Anything else you'd like to add?
Be like Strong Athletic! Get the high-quality screen-printed apparel and promotional items your brand needs while supporting a social enterprise that pays and trains young people experiencing homelessness. We need partnerships with great customers to fulfill our mission and support the brilliant and resilient young people in our programs. Let's get them the supports and resources they need to get where they want to go.