Posted by Felice Trirogoff on Sep 30th 2020
Introducing April Fournier, our new Strong Athletic Co-Host
We have a lot to discuss in the second season of the Strong Athletic Podcast, but our most important announcement is that Nadia is getting a co-host! April Fournier was our guest during the Not Your Mascot episode and we couldn't wait to talk to her again. She's so engaging, informative, and insightful so we asked her to join the Strong Athletic team. Meet April/Jumpy McGee/Mom: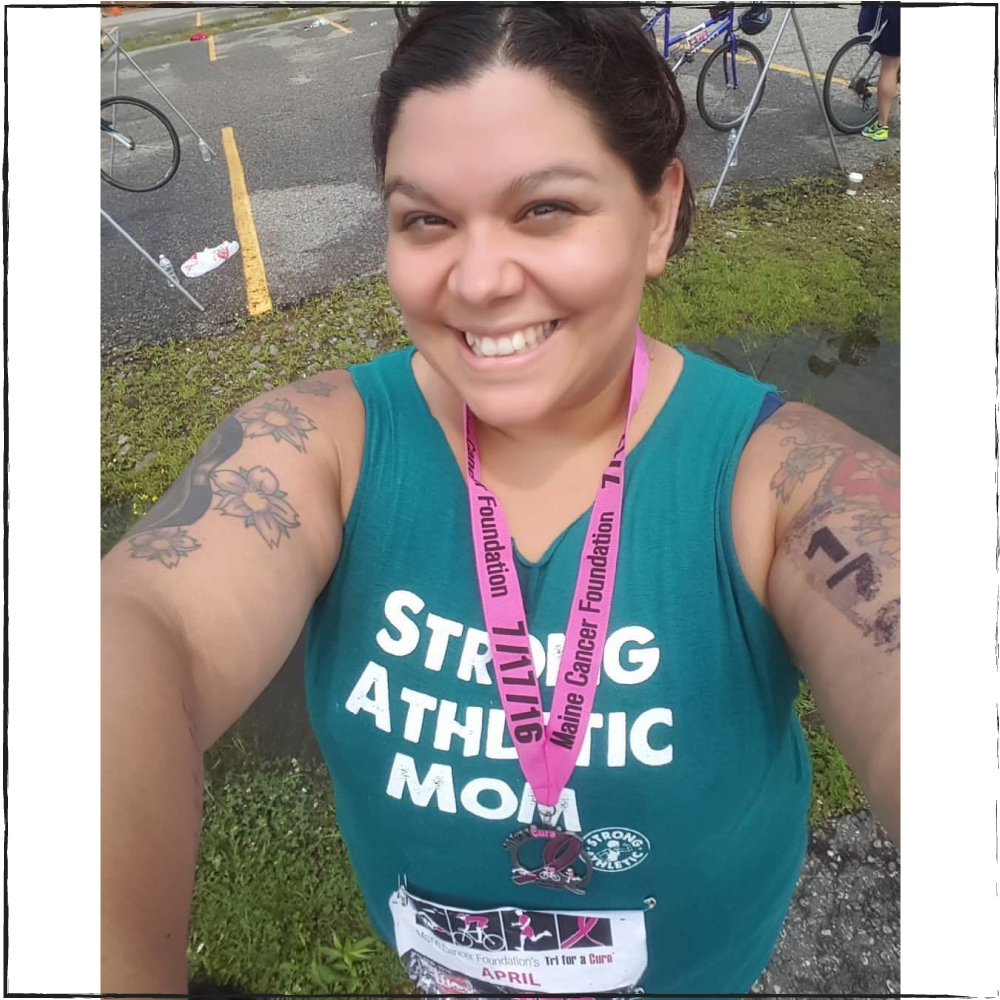 Tell us a little bit about yourself like what you do when you're not co-hosting a podcast.
I'm a mom and a special education administrator. I love reading, movies from the 80's and 90's, and playing with my pups Hatch and Bella. My kids are all 12 and up so Mom isn't the funnest to hang around anymore. My husband and I also like to go on food adventures or sing karaoke in the basement under lights and a fog machine. I'm also a political junkie and currently running for the city council in Portland Maine, read all about what she stands for here.
Why did you decide to join the Strong Athletic Podcast?
I have admired Nadia as a coach and athlete for a long time. I really love how her method for teaching and coaching invites reflection, discussion, and active participation. I noticed in the sessions I participated in I got so much out of it and retained so much more than traditional coaching sessions. When Nadia started the Strong Athletic Podcast it was a continuation of those discussions relevant not only to sports but to many aspects of coaching and teaching.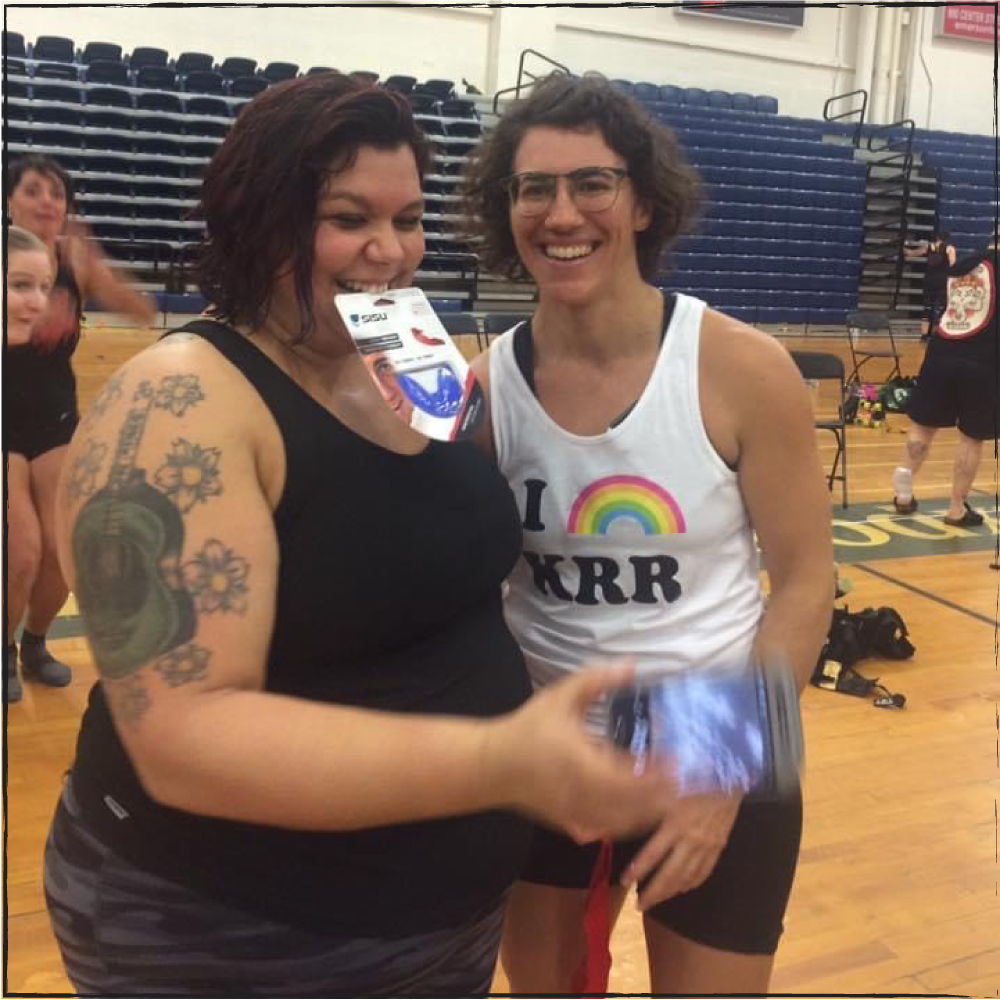 What can listeners look forward to during the second season of the Strong Athletic Podcast? Are there any topics or issues they should keep their ears perked for?
With roller derby on pause while we work through COVID-19, we've been able to take a look into athletes who play the sport and the amazing things they are doing within their own communities. I would call them derby adjacent topics. We are talking about mental health, social justice, racism and marginalization, and how to coach diverse populations.
What other podcasts are you listening to (and why)?
I'm all over the place with podcasts. I like interview-style podcasts, guilty pleasure is celeb convos so my favorite right now is Life is Short with Justin Long. I also love political podcasts, my favorite is The Brown Girl's Guide to Politics. So good. There is also All My Relations which covers topics in Indigenous communities.
Anything else you'd like to share?
I'm super grateful to share this space with Nadia and create content that I hope will be helpful for listeners. I am excited for them to discover new companies and learn about people doing amazing work in our communities, along with new ideas, and different ways to think about things.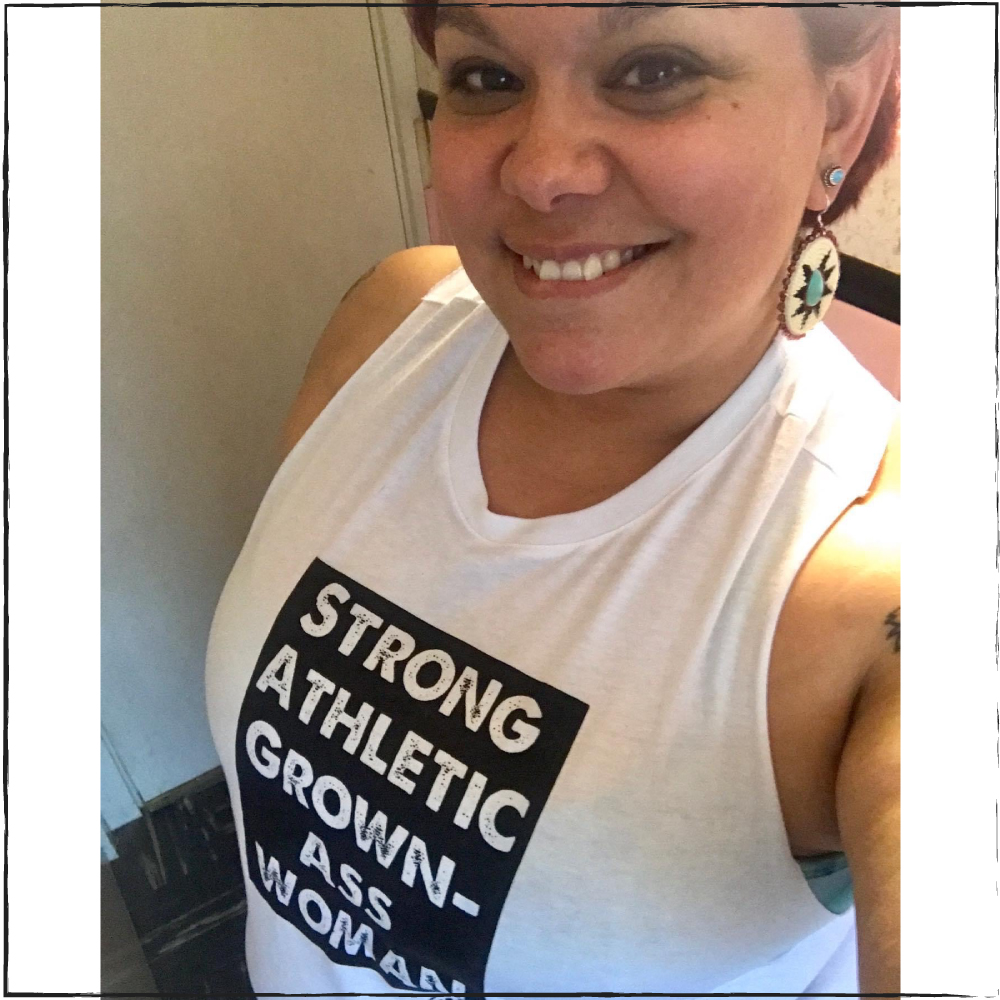 Check out April and Nadia on Season 2 of the Strong Athletic Podcast!