Posted by Susana Tempel on Jul 19th 2020
Growing up in NYC during the 70's and 80's was great and not so great. I was one of five children, being raised by a single mother. She was from the Dominican Republic and had been in the States for five years before she became pregnant with my older sister in 1968. Over the next eleven years she'd go on to have another two daughters and two sons.
After my baby sister (#4) was born, she stopped working and went on welfare. We almost always had a roof over our heads and food on the table. She had lots of friends but we were constantly moving around the city and didn't stay in one place for too long. The longest stay was in Washington Heights before an apartment fire, which took the life of a family friend and her two young sons, forced us to move to Harlem, specifically Grant Projects.
Our mother was of the "do as I say, and not as I do" mentality. I was pretty young when I realized that she would do things that we were told not to do. I started questioning her, which she did not appreciate! I quickly became the stubborn one.
We were raised as Jehovah's Witnesses and believed that the end of the world was imminent. Thus we weren't encouraged to attend higher education, we were not allowed to celebrate any holidays, and going door to door was our primary focus, to preach the word.
There were a lot of inconsistencies in the bible to what I was learning in school and I would question the teachings in the congregation. I was also shy and did not like talking to strangers, or giving presentations within the congregation. I did enjoy the sense of community, but that was pretty much the extent of what was appealing.
Our mother didn't provide much direction or education when we hit puberty. The most she would say was we needed to be careful around men so that we didn't end up like her. But without specifics we weren't exactly sure what she meant. Hence the cycle of abuse that I'm pretty sure my siblings and I fell prey to, from 'family' members and male friends of our mother.
I was a tomboy growing up and felt I wasn't the prettiest in the family. I was tall and skinny and looked a lot like my brother - we were often mistaken for twins being only 11 mos apart. Family and friends would always fawn over my older sister, who knew how to play the game from an early age. She always received the best gifts, praise and attention from everyone.
It didn't bother me, if anything I didn't want to be noticed. I hoped I couldn't have children when I grew up, cause what was the point of bringing them into a world like I was living in. My brother and I ran around NYC playing in the parks, running around the neighborhood and meeting up with our male cousins to play video games or go adventuring in their neighborhood. They were Boy Scouts and had lots of friends that welcomed us into their group.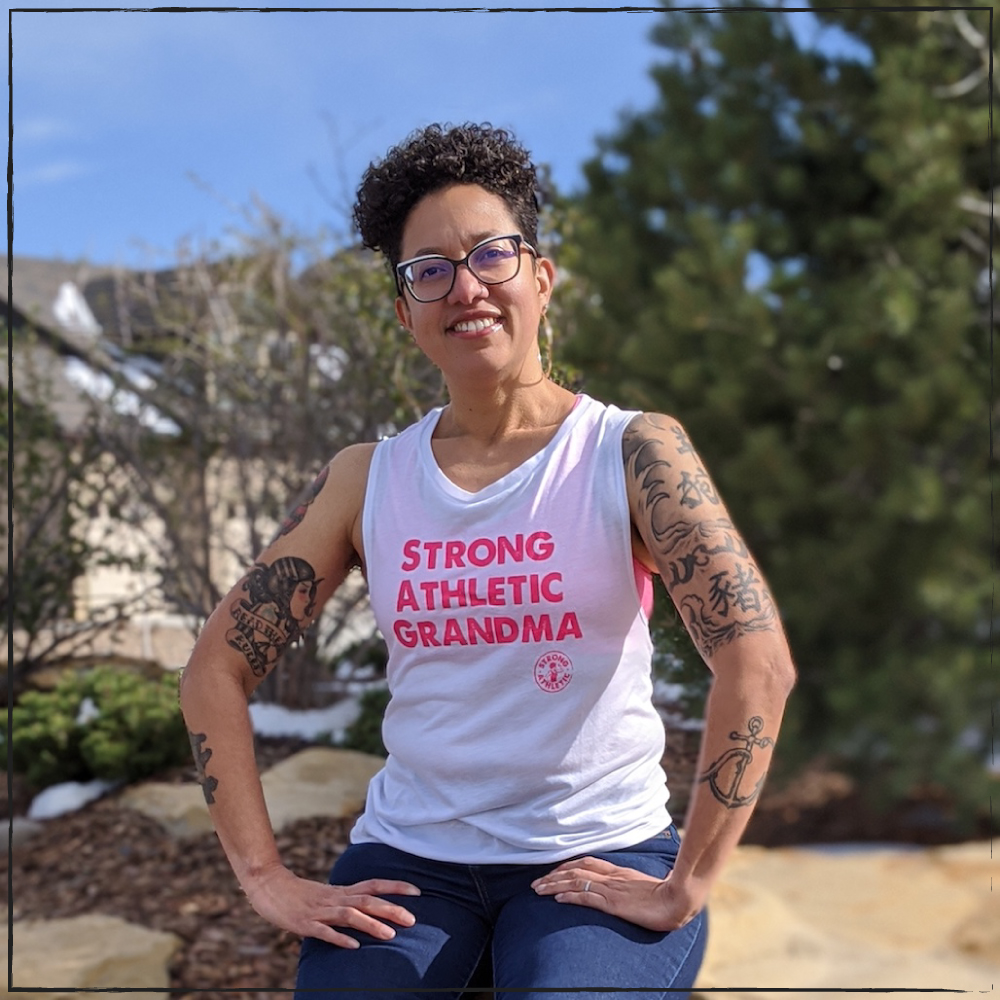 Once we were out of the Heights and in Harlem the abuse had stopped. We were older and more vocal about what was happening to us...to a point. I still didn't understand how to deal with the opposite sex and still had no clue what to expect from a relationship with them, aside from playing sports and video games.
My mother decided to move us from NYC to Michigan halfway through my junior year in high school. I had tested for and was accepted into the HS for Performing Arts for my artwork but my mother decided that I couldn't make a living drawing so she forced me to transfer to the HS of Fashion Industries, where I studied Fashion Design (drawing/sewing). She figured I could always find a job as a seamstress in the Garment District, since she had no plans to send any of us college.
My older sister was getting married and she got to stay with my father until the wedding, in NYC. When asked if I could stay to finish school I was told there wasn't any room (though there was). We moved to Grand Rapids, Michigan with the man my mother would eventually marry - the only man she married - and it was miserable. We found another JW congregation, but it was in Spanish, we were primarily English at home.
Her husband was abusive to her and his son was a jerk to us. It was a rough couple of months and once we had finished junior year at the local high school, I was allowed to go back to NYC to stay with friends until the wedding. Once back home I decided I wasn't going back to MI. I was going to stay and finish high school with my friends and start my life on my terms.
Despite having help from some really great friends, I missed the time to apply for college. I ended up working retail to support myself after high school. While planning for school I became pregnant with my first daughter. I tried to stick it out, but I was living in a rented room and didn't have the funds or ability to find a place for both of us. A friend convinced me that the only thing to do was to go back to Michigan.
I went back and my mother took me in, but not before giving me the 'you reap, what you sow' speech. High school friends said she'd told them I'd be back within the year with a child in tow after I had left, but it took three years for me to go back to her.
I tried to find work but no one would hire a pregnant woman. So I went on welfare and found a training program for a medical/dental administrative assistant with computers after my daughter was born. I wanted to be able to get a good job to provide for her and also to prove my mother wrong. I wasn't about to be saddled with multiple children and be a single mom. I didn't want to relive my life, or have my daughter go through that either.
I met my first husband through a friend at the JW congregation my mother still attended. Part of being able to go back to her house was attending meetings again. A friend was getting married and her fiance had a friend who took an interest in me. Which was something considering I was an unmarried woman with a child. I should have noticed the signs but I think I wanted someone to care for me and my daughter. That was a mistake.
Our marriage lasted almost three years. My second daughter was born a year after the marriage. He was abusive from the start and thought having a child of his own would solve our problems. I left him once before I had become pregnant and once afterwards, both times my mother took me back to his house (which was shared with his parents).
The last time I left, I was 8 months pregnant and my oldest wasn't even three years old yet. I refused to go back to the house he shared with his parents and he actually caved and we moved into our own apartment. Things would rollercoaster after the baby was born and we had good and bad times. The worst beating sent me to the police station to file a report. Restraining orders are a joke.
During this whole time the congregation knew he was abusive and would not help me. They would talk about how Jesus treated his followers and that I should forgive him and turn the other cheek. My smartass self said if anything the man, being the head of the house, should be following Jesus' example before the wife. Divorce wasn't an option unless there was adultery. Lucky for me, my ex-husband admitted to sleeping with someone else and I used that to file for divorce. That's how indoctrinated I was, I couldn't file for abuse but for adultery.
By the time I had left him and decided to return to the East Coast, I had a tubal ligation so that I wouldn't have any more children. I was 24 and had decided that if I was staying with him couldn't have any additional children with him. It wouldn't be fair to me or to them. After the divorce, I wasn't upset about the surgery, and figured it was a safeguard for the future.
Back on the East Coast we ended up in New Jersey. I thought I could reconnect with the father of my oldest daughter but that too was a joke. He wasn't physically abusive but mentally abusive. It didn't take me too long to figure that out and I left him too.
I decided that I didn't want to be in a situation that caused me to worry about my daughters. I wanted them to have a good childhood, as best as I could provide given our circumstances. The good lessons my mother taught me stuck and I enrolled in lots of community center parenting classes so that I could learn from my mistakes and my mother's.
I met my current husband when the girls were 7 and 10 yrs old. We were coworkers and I let him know upfront that I had two young daughters and wasn't looking to play games or be strung along. We ended up moving in together four months after we started dating and were married a year later, that was eighteen years ago. We also had another daughter, after a successful tubal reversal.
I think having a committed male figure in their lives gave them a good upbringing. They still interacted with their father's, with my encouragement, until they were eighteen when I bowed out and let them make their own decisions on how (and if) they wanted to continue the relationships.
The girls (this is how I refer to the older girls, separate from their little sister, because of their shared experiences) were raised to question everything. I would answer them as best as I could, which irked my mother. She liked to say "because I said so!" a lot but I didn't want to do that to my girls. They asked questions and I answered or we researched to find the answers.
I also did not continue in my mother's religion. The girls attended meetings when they were with my mother but I did not encourage or discourage from attending when we were in NJ.
I made sure that they knew about their bodies and the changes they were going through so as to not be in the dark about these issues. They were allowed to date but only when they were 16 (not that they followed that rule) and they had to bring the potential 'boyfriends' home so that I could get to know them. My cousin jokingly called me Torquemama because these poor boys were not expecting my version of the Spanish Inquisition.
I came to know the latest version of roller derby in 2010, we had planned to go to a Gotham Girls bout but were not able to get into the city. Later that year we ended up leaving New Jersey, and moving to Minnesota where we became fans and season ticket holders for the Minnesota RollerGirls (now known as Minnesota Roller Derby). The women and men of the league were an amazing diverse bunch, considering we were in Minnesota which didn't really have a lot of diversity.
I was encouraged and convinced to try out and I did. I made it past the second cuts before I fell and broke my ankle. They were impressed by my attitude and I was encouraged to become an official. I spent the summer at boot camp in a cast learning all the rules and getting to know how to run a penalty box (it was the safest space for my broken self).
I joined the league in 2014 and then moved to Colorado that Thanksgiving. I was a bit naive about the extent of roller derby as I wasn't sure if there'd be a league in Colorado. There were seven when I moved here! I joined Denver Roller Derby and officiated for Boulder County Bombers, Slaughterhouse Derby Girls, and Pikes Peak Derby Dames to name a few. I also began traveling for tournaments and meeting other derby teams and a wider range of officials.
This is how I met Nadia "Smarty Pants" Kean of Strong Athletic. This phrase resonated within me because it's how I saw the roller derby community and how I wanted to raise my girls. When they were younger they were involved in football, soccer, softball, and basketball. They rode bikes, ice skated, roller skated and played outside. I wanted them to do everything I couldn't, or wasn't allowed to, and if they wanted to continue they could and if they didn't they had to find something else to try.
I bought shirts for them that had Strong Athletic Woman on them to show them how I felt about them, as well as to let others know who they were. My oldest daughter now has two children of her own, and when she was pregnant with her second I sent her the Strong Athletic Grown-Ass Woman crop top, which she rocked in her second trimester. The grandkids have their own Strong Athletic tops as well.
My youngest daughter did not play ball sports like her older sisters. She took ballet and swim lessons when we were in Minnesota, in addition to starting tennis lessons. When we came to Colorado she didn't want to continue any of those and instead decided she wanted to join the junior derby league with Denver Roller Derby.
She's been skating for five years now and has recently been bumped up to the chartered roster for the junior team. She's improved so much since she first started skating and we're excited to see how far she can go.
At the JRDA Championship tournament last year we picked up a Strong Athletic Skater crop top for her and she wore it every scrimmage (twice a week). I was forced to buy a second one just so that I can alternate them to be cleaned regularly. She loves wearing it and the comments it elicits so that she can share her love for roller derby.
I love this brand. I feel like I have to live up to the Strong Athletic esthetic and it gives me the confidence and strength I hope I've raised my daughters with, which they are now using to live their lives, one as a strong young woman, one as a mother, and the other as a soon-to-be wife.
Thank you Nadia!
From Strong Athletic:
Strong Athletic founder Nadia Kean met Susana through the roller derby community which they are both part of. One day Susana and Nadia were chatting over text when they started sharing their personal stories about how they were brought up and it came out that Susana was a single mom at some point and Nadia was raised by a single mom. Nadia has so much respect for moms in general, and especially moms who raised their children solo. If you know Susana, it's hard to imagine her without the massive smile on her face and her inclusive nature. When she supports a cause or an organization, she backs it completely. The support she gives to her children in their pursuits is admirable. We asked her if she'd do us the honor of being our model for our Strong Athletic Grandma tanks and she was kind enough to agree. The photo above is from the photoshoot that she did at home in Colorado with her daughter.
Keywords: single moms in sports, moms in sports, moms with kids in sports, stories about kids who grew up with single moms, strong athletic mom, strong athletic grandma, grandmas in sports, women in sports, how sports can positively impact your life, raising your daughters to question everything, why it's important to question things as a woman, why it's important to question things as a mom, why you should ask more questions as a mom, life of a former Jehovah's Witnesses