Posted by Strong Athletic: Featuring Bianca Cervantes Interview by Felice Trirogoff and Nadia Kean on Dec 8th 2020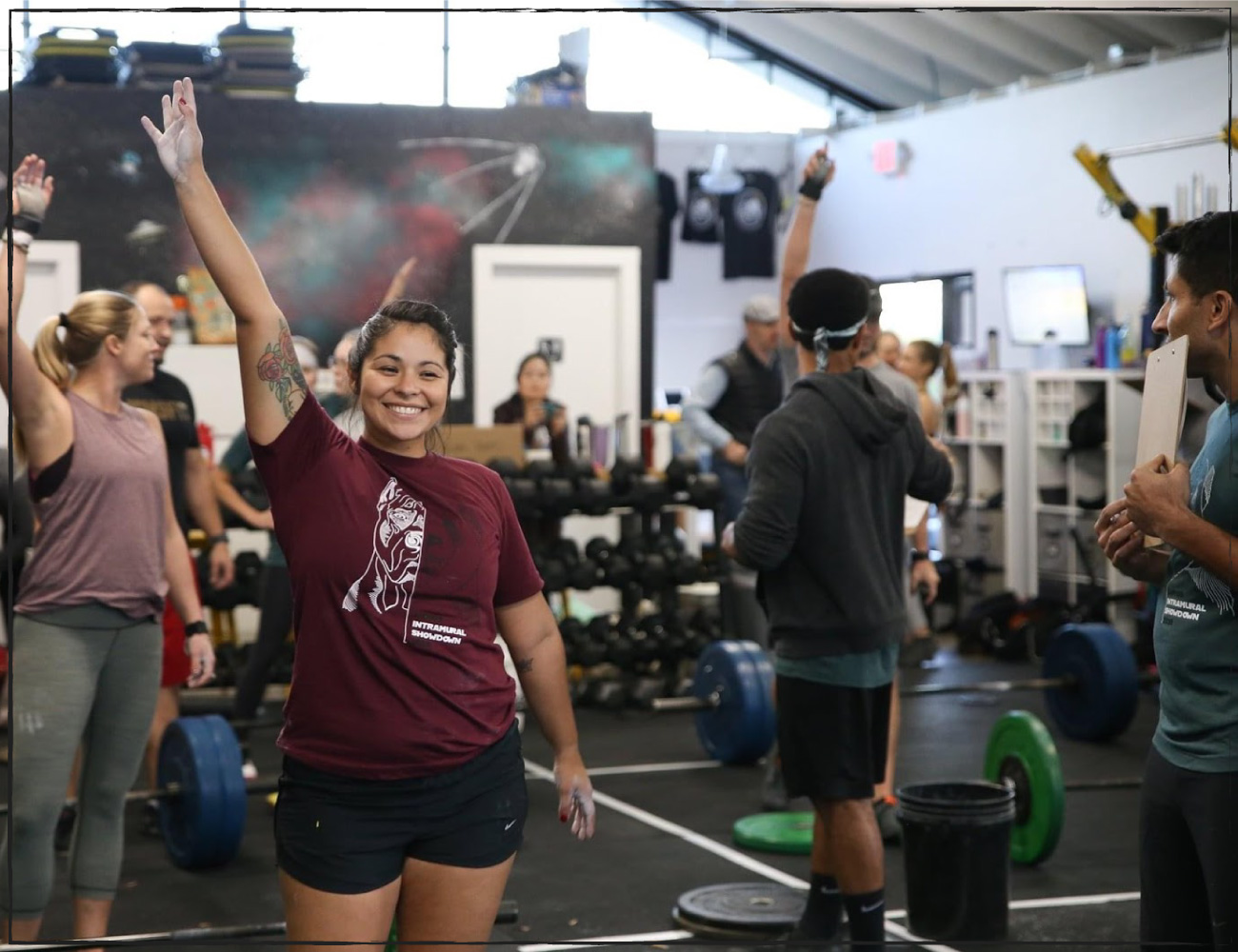 How to Maintain your Mental and Physical Health as a Teacher During the COVID-19 Pandemic
At Strong Athletic, we recognize and appreciate the teachers who creatively problem-solve to make sure students learn. COVID-19 has complicated an already challenging job but teachers around the world have shown us that they simply make it work. We're excited to share the story of one of our Strong Athletic Teachers.
Tell us a little bit about yourself and what grade/subject you teach?
My name is Bianca Cervantes. I am a 5th-grade bilingual reading and social studies teacher in Austin, Texas.
How has your experience been teaching during COVID-19?
This is my 6th year teaching and just when I thought I had it all figured out...2020 hit. Teaching in 2020 has been difficult for all of us educators but I am continually inspired by how resilient teachers are. With little planning time and constant change, we've adapted simply because we've had to for our students. At the beginning of the pandemic, virtual teaching was tough because I had never imagined teaching from my home to 20 black screens on Zoom. Once we were able to come back at 50% capacity, I thought it would be somewhat normal. Unfortunately, this also came with challenges. Managing time with students in the classroom and online keeps me busy and I am constantly figuring out what method works best. Creating engaging and meaningful activities for everyone is both challenging and rewarding because I am learning how to incorporate more technology.
What made you choose our Strong Athletic Teacher shirt?
A friend from my CrossFit gym gave me a Strong Athletic woman sticker and recently I saw an Instagram post for the Strong Athletic Teacher shirt which is how I felt especially this year. I love being a teacher... but I especially like being the strong teacher because my students challenge me to push up competitions.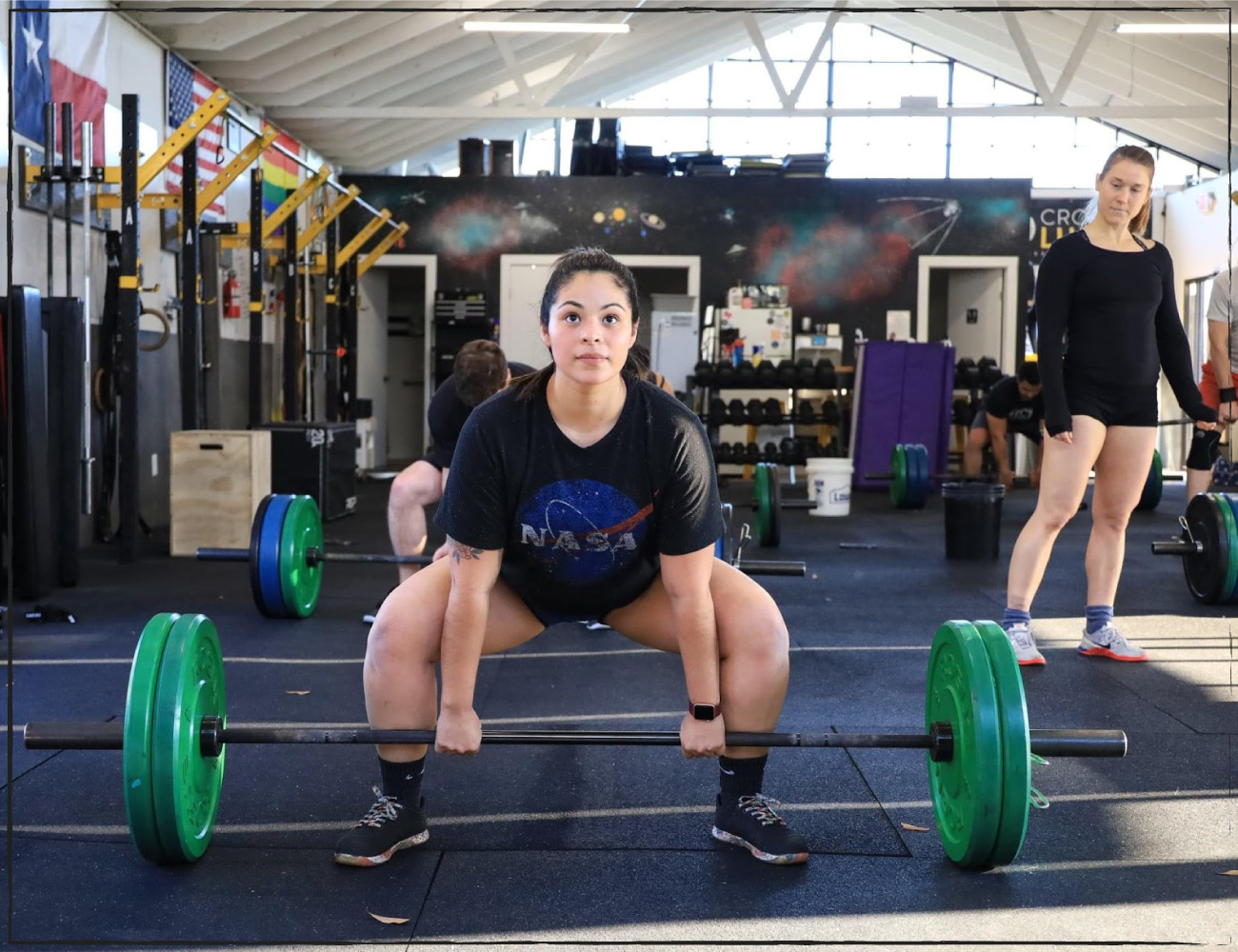 What would you like the Strong Athletic community to know about being a teacher, especially during the global coronavirus pandemic?
Being a teacher during the pandemic has been very hard. I feel like I am constantly planning something new to try so my students are successful. The expectations for teachers are always high and, although it has been very challenging, I do it all for my students. The pandemic has been hard on me as an adult, however for some students, school is their consistent safe space in their lives. If I can make students feel safe and comfortable while they're learning, then all the hours I put in are worth it. By the end of the day, I am exhausted from hybrid teaching but the one thing I look forward to is going to my gym, Lumos Fitness Collective, where during my workout I can focus on myself and my WOD.
What is your suggestion for parents that are not used to spending so much time with their children in a "teaching role"? If they find teaching their children school subjects challenging, do you have one tip that might make it easier?
Structure and routine is important for students to stay focused at school. Creating a space for students at home to learn and work will also limit distractions. I often hear tv or other noises in the background so keeping electronic devices off and away is also helpful.
Is there anything that students could while on video-chat that would make your job easier? Do you like teaching to muted black screens or would you prefer to at least see their faces?
I prefer students to have their camera on to help me see them work and feel like they are present in the class.
Do you have any favorite teaching tricks, tips or hacks that you use when a student is having a hard time with a topic?
I usually have students discuss topics so that they can learn from each other in case they find a better way to explain to their peers. Student discussions also help with sharing ideas and understanding. I use thinking maps for less hands on concepts so students can break down information and convey meaning in chunks. Working with 5th graders I have learned that building relationships help with lowering their affective filter.
Why did you decide to become an educator? Is it something you were naturally doing when you were younger? Or were you called to it later? Did your experience as a student make you want to be a teacher and help other students learn?
My mom is a teacher/admin and I always wanted to be like her so I became a teacher. When she talked about her students and stories of teaching I could hear in her voice how much she cared and truly made a difference in the lives of her students. I would play school with my stuffed animals since I can remember. I remember only having great teachers that made learning fun and engaging and that's what I want to bring to the classroom so that it's memorable for the students.
Do you ever take your love for teaching and your love for strength and athleticism to the filed? Do you see any coaching in your future?
I read an article that compared CrossFit and teaching and how they both require differentiation so that individuals can be successful. I coached a 4/5 year old soccer team in Lubbock, Texas (shoutout to the Madrid Minions) and was able to apply structure and routine to the practices so that the young players would learn the skills for the day. A goal of mine is to teach and coach at the high school level.
We see that you work out at South Austin-based Lumos Fitness Collective, what is it like at LFC and why is that your favorite place to get strong?
When I moved to Austin the first thing I looked for was a gym. Lumos is like working out with your best friends which makes the WODs so much better. The coaches at Lumos are very aware of members growth and goals which keep me coming back. The gym has been the one consistent thing I have been able to keep in my routine even with the pandemic. When the gyms were closed they let us borrow equipment and program workouts so that we can continue to stay active and that meant a lot to me.
Anything else you'd like to add?
Shoutout to all teachers I have worked with and worked out alongside with. Y'all are amazing and appreciated. In a year that feels like sometimes teachers are unseen I wanted to thank Strong Athletic for letting me share my story.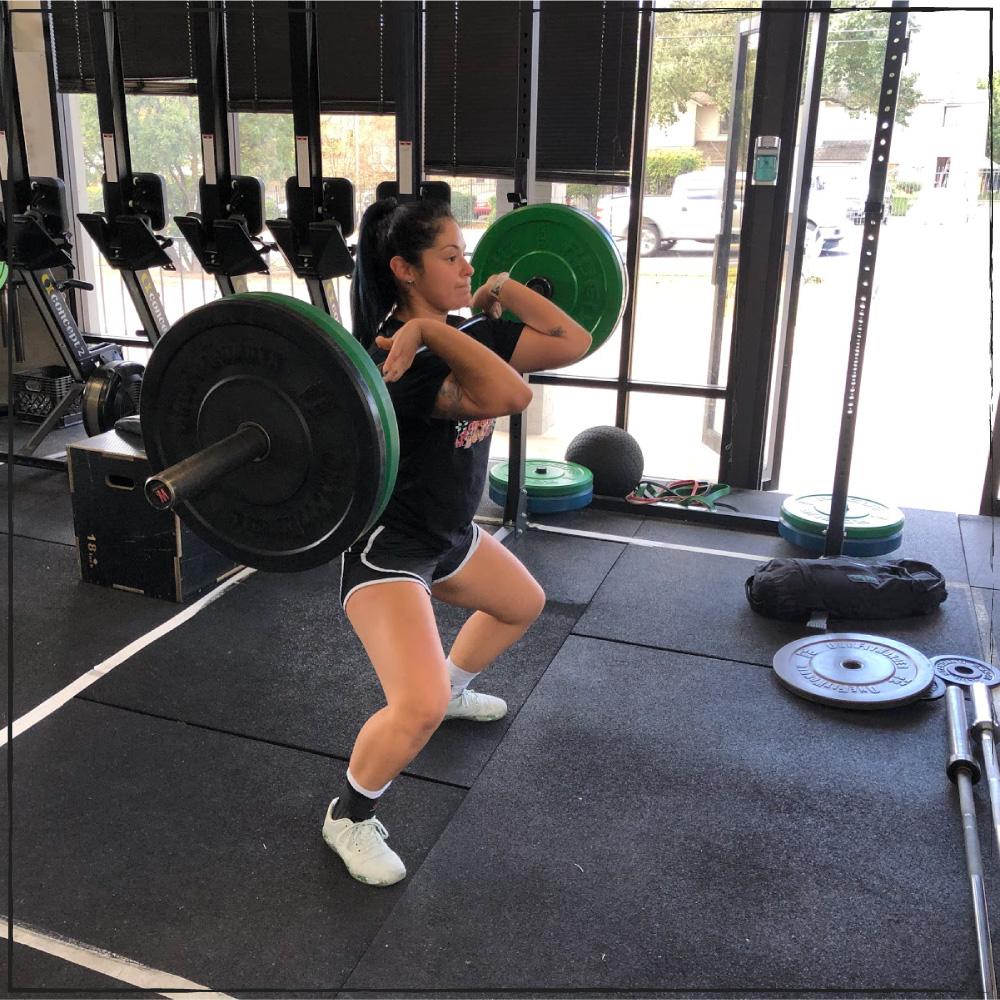 From Strong Athletic:
We met Bianca after she reached out when we released the Strong Athletic Teacher shirt in 2019. We created the Strong Athletic Teacher shirts after requests came in from members of the Strong Athletic Community for a shirt that would represent their strength, athleticism and their pride in being teachers. A portion of sales from every one of our Strong Athletic Teacher shirts goes to Girls on Track Foundation, an organization that was created to foster important life skills in girls, through participation in roller derby as skaters and decision makers.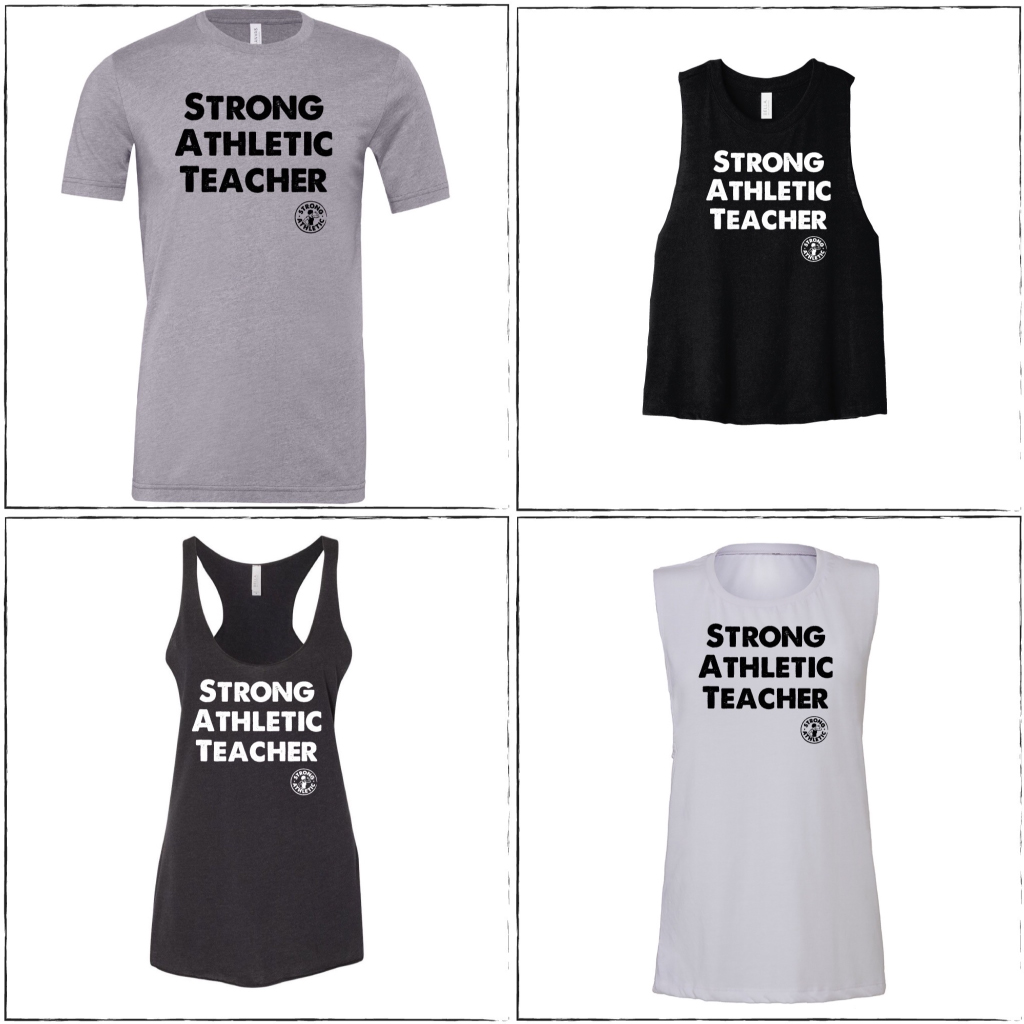 From Nadia Kean (the host of the Strong Athletic Podcast and owner of Get Smarty Coaching):
In Bianca's tips for teaching she recommends, "I usually have students discuss topics so that they can learn from each other in case they find a better way to explain to their peers." This is also one of my favorite tricks for coaching athletes. At sessions, I recommend after you coach a concept, especially when you've had to talk for longer than 90 seconds, that you have athletes discuss what they just heard you say before trying it. Then throughout the session continue to have athletes talk to one another about the skill that they are learning and what their take away is. It's sort of like saying to them, "This is what I just told you, but what do you actually think I said?" These conversations alone can do a ton for the athlete's learning experience, and it's great to see that Bianca also uses the same method when teaching her 5th graders.
keywords: teaching during covid, teachers during corona virus, how exercise helps the mental health of teachers, how to relieve stress as a teacher, teaching is a stressful job, teachers need more resources, teachers who use fitness to destress, how teachers are managing during covid restrictions, teachers in austin, texas, teachers in del valley texas